'Key Sights' of Toulouse Walk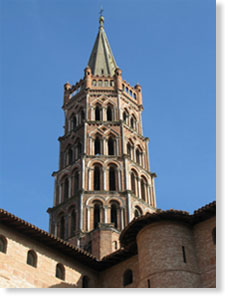 The walk encompasses the history and stories about the most famous of Toulouse's landmarks. During the walk we will pause, wonder & enjoy: the immense Place Capitôle & Toulouse's stunning town hall; Basilique St-Sernin – a key stop on the pilgrim route to Santiago de Compostela; a stroll along the scenic Garonne; private town houses built during Toulouse's "Golden Age"; and some good local stories and inside knowledge without which any walk would not be complete! Ideal as a first initiation to Toulouse. The walk takes approximately 2 hours, is just over 3 km & light refreshments are provided at half-time.
Beyond the Postcard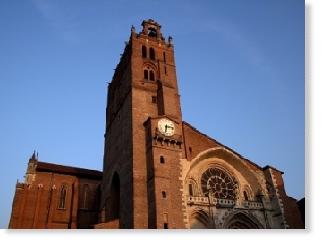 Going beyond the principal sights of the city that you would usually find on a picture postcard this walk is a true journey of discovery around the Eastern part of old Toulouse.
Building on knowledge gained during our Key Sights of Toulouse walk, highlights include: the ever popular Place St-Georges with its cafés aplenty, the world famous Musée des Augustins, the strikingly unorthodox Cathedral St-Etienne & the 'chic village' atmosphere of Place St-Etienne.
This journey of discovery is approximately 2km long & takes 2 hours.
Toulouse Explorer Challenge Series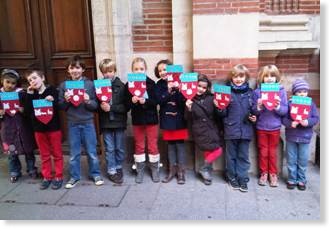 Aimed at children aged 8-12 these 'Challenges' concentrate on a specific location in & around Toulouse and its respective history using age appropriate educational activities. The sessions are in English & children need to be native speakers. Parental participation required!
Left Bank Walk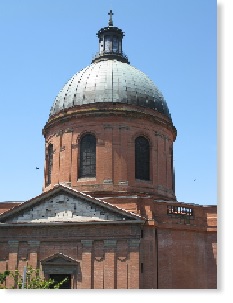 Toulouse's Left Bank, located in the bend of the river has its own particular magic. An area sometimes overlooked in the city but which is nonetheless steeped in history.
Parks, Planes and Plenty More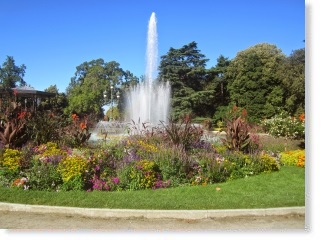 This tour reveals two of the city's stunning parks full of secrets and statues, plus we discover streets full of legends, some big, some small. All the while our route is dappled with aerospace heroes both past and present. The development of Toulouse and aviation are inextricably linked and this tour brings them together with some beautiful green spaces and more of the city's general history.
In a former life I worked for Airbus for over a decade and that love for aerospace will always be in my blood. So this tour really does bring two of my great loves - Toulouse and aviation together - I'd love to be part of your Toulouse adventure and share it with you.
Since moving here - from England in 2003 - Toulouse has captured my heart, mind and soul and I'd love to share my passion for the city with you on my Parks, Planes and Plenty more tour.
'Key Sights' of Auch Walk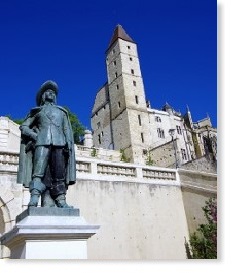 80 km west of Toulouse, the capital of the Gers department is a hidden gem in south west France. The heart and soul of this petite yet stunningly beautiful city takes over as we unearth the historic secrets behind its cream-coloured stone monuments. Ideal as a day trip from Toulouse. Available for Private Bookings (2 hours) only.
Haven't found what you'd like?
Bespoke, personalised walking tours are available on request. Our walking tours prove popular with groups, large or small - whether you're a group of friends, family or colleagues. We have previously provided walking tours for families, schools, wedding party guests, rugby supporters, hen and stag parties, gourmet diners, and corporate groups to name but a few. Let us help you to make your Toulouse trip special. Please contact us for more information.
This programme is constantly updated -
join my mailing list here
.